The Groove Association
The concept behind THE GROOVE ASSOCIATION is to promote talented artists (singers, musicians etc.) giving us all a chance to be heard, whether it be as a featured artist on the Groove Associations releases like Deborah Bell and Everis, or as a singer, producer and re-mix specialist like Weston Foster (Wez). Georgie B believes that only through collaboration and helping each other can we all reach our true potential and achieve our dreams!  
Deborah Bell first collaborated on Georgie B's vision in 2013, for his 2nd album '3am' which was released with GAB records in 2014.  Deborah recorded 'When a Woman Falls in Love'.   This original track with a strong EWF vibe was the first of many collaborations to come with hits including 'Do you Remember' , 'Thinking about your Love' and many more. 
 '3AM', the second Groove Association album was a real game changer, Hitting the coveted No1 spot in not just the UK Soul Chart, but the Independent Soul Chart too, generating new fans all over the world!  Thanks to Georgie's support and mentoring, alongside the production of fellow band member Mr Weston Foster, this gave Deborah Bell a platform to start thinking about releasing my own material. 
The third Groove Association album 'Soul Family Affair' was released December 2016 to rave reviews and features 15 new tracks of jazz funk / soul heaven! and it is definitely his best work to date! Deborah still featuring heavily on this album with Duet's such as 'Slow Dance' and 'Secret Love' proving she is now a stable member of The Groove Association and Georgie B's vision. 
Fellow Band Members Everis Pellius who has also hit the top of the charts with his solo releases and Weston Foster who as well as the hit single 'Keepin' Love New' will be releasing his own solo album mid 2018.   
'Soul Family Affair' hit the top of the UK soul charts within 4 weeks of it's release and the CD has been selling out world wide, especially in Japan where it topped the soul charts almost immediately! The album has been also getting strong commercial national radio play from Jazz FM, BBC Radio etc.  
To top it all off, The Groove Association have now received awards for 'Best UK Soul Artist/Group' and 'Best UK Soul Album' in the 10th Anniversary Soul Survivor Magazine Awards!
The Groove Association Team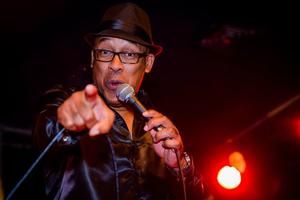 The main man and creator of The Groove Association! Georgie B has been singing/composing/producing within the music industry for the past 35 years. Starting with the Brit funk band Second Image but also working with many top artists such as Womack & Womack, Jean Carne etc. His 'catchy' song writing ability, infectious upbeat personality and ability to find the humour in everything he does, makes him a joy to work with!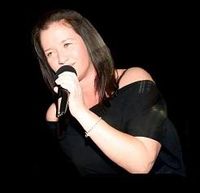 UK singing sensation Deborah Bell has been singing, composing and entertaining fans for the past 20 years. After joining The Groove Association team in 2013 with her amazing lead and backing vocals on the '3AM' AND 'Soul Family Affair' albums she has gone from strength to strength! Culminating with her first solo album release from The Groove Association stable 'Close Your Eyes' hitting the No2 spot in the UK Soul Chart.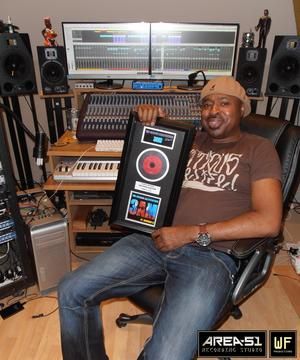 Singer/drummer/producer extraordinaire, Weston Foster is without doubt the most intrical and important addition to Georgie B's Groove Association team! After working together for multiple years in the Brit funk band Second Image, No1 album producer Weston brings a wealth of production knowledge, vocal arrangements and musical direction to the table.